Evil Exists! Therefore, God Does Not Exist = Very Bad Logic!!
STOSS Books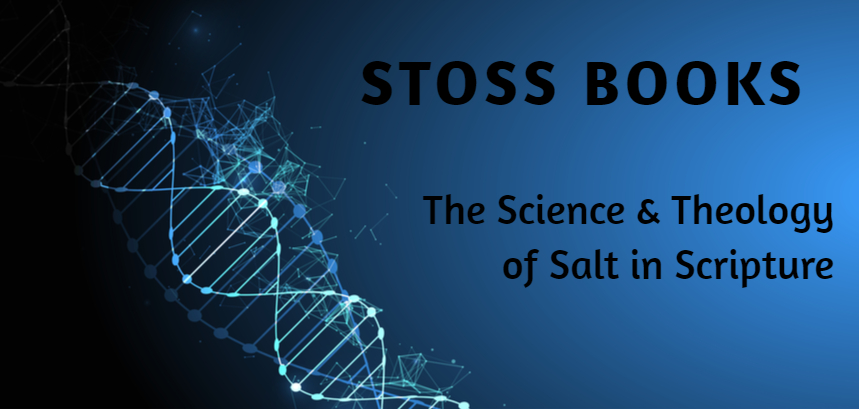 Published by Stephen Michael Leininger in

Stephen Michael Leininger

· 16 October 2017
Tags:
evil
,
exists
,
so
,
God
,
doesn't
,
why
,
does
,
God
,
allow
,
evil
,
to
,
exist
From all eternity, before anything was made, God magnified Himself, and the three divine Persons rejoiced in Their majesty and grandeur. … This is shown in the revelations of St. Mechtilde, to whom Christ said: 'If thou desirest to honor Me, praise and magnify Me in union with that most excellent glory wherewith the Father in His almighty power and the Holy Spirit in His loving-kindness have glorified Me from all eternity, in union with that supreme glory wherewith I in My unsearchable wisdom have glorified the Father and the Holy Spirit from all eternity, and wherewith the Holy Spirit in His ineffable goodness has magnified the Father and Me from all eternity.'[2]
Notice that Christ, speaking through St. Mechtilde, is employing verbs to describe the Trinity. God is eternally expressing, doing, and communicating. St. Bonaventure of Bagnoregio (circa 1274) develops an understanding of the Trinity that revolves around four themes. They are: 1) the theme of beatitude, goodness, charity, and joy. He tells us that these cannot be achieved in a God who does not pour himself out completely; 2) the theme of perfection which entails the begetting of a Person of the same nature' i.e. Divine fruitfulness;[3] 3) the theme of simplicity, and; 4) the theme of primacy which, from a metaphysical standpoint, indicates the fullness of the source. This primacy designates the fruitfulness and the "wellspringness" of primordial reality.[4] God is pure act. There is nothing of Him that is potential. God is perfect and eternal.[5] Bonaventure concludes, "In God, this fecundity [fruitfulness -- SML] relative to God can only exist in act [SML]."[6]
1) "He said to me, 'You are my son, today I have begotten you'" (Ps. 2:7). In the eternal 'now' of God, the Father is eternally and fruitfully begetting the Son, which would necessarily encompass all of creation … within 'time'. Does the term "today" suggest that two years ago, or two days ago, the Son had not been begotten?;
2) "Jesus answered them, 'My Father is working still, and I am working'" (Jn. 5:16). This can be understood further by Genesis 2:2, where it is written, "And on the seventh day God finished his work which he had done, and he rested on the seventh day from all his work which he had done." As I said earlier, working is also 'Doing', and all doings are expressions … all creation is an expression of God;
3) "Jesus said to them, 'Truly, truly, I say to you, the Son can do nothing of his own accord, but only what he sees the Father doing; for whatever he does, that the Son does likewise. For the Father loves the Son, and shows him all that he himself is doing'" (Jn. 5:19-20). Hmm. There's a lot of doing / expressing going on in this verse;
4) "I can do nothing on my own authority; as I hear, I judge; and my judgment is just, because I seek not my own will but the will of him who sent me" (Jn. 5:30). How would the Son know what the Father's will was, unless the Father communicated it to him? Also, being 'sent' is an "expression" of the sender, and;
5) "No longer do I call you servants … I have called you friends, for all that I have heard from my Father I have made known to you" (Jn. 15:15). Again, doing, hearing, and befriending are all forms of expression.
Does God Annihilate What He Creates?
Endnotes:
Giles Emery OP, "The Threeness and Oneness of God in Twelfth-To-Fourteenth Century Scholasticism," Nova Et Vetera, English Edition 1, 1 (2003), p. 62-63.
Cited by Giles: Bonaventure, 1 Sent. D. 7, a.1, q. 2, concl.,;d. 27, 1, a. 1,q. 2, ad 3 (Opera Omnia, vol. 1, 139, 470).

.
Giles Emery OP, "The Threeness and Oneness of God in Twelfth-To-Fourteenth Century Scholasticism," Nova Et Vetera, English Edition 1, 1 (2003), p. 62-63.
Cited by Giles: Bonaventure, 1 Sent. d. 2, a. 1, q. 2, fund. 4 (Opera Omnia, vol. 1, 53.