The Beast in Scripture is Not Coming: It's Here: Part II of III
STOSS Books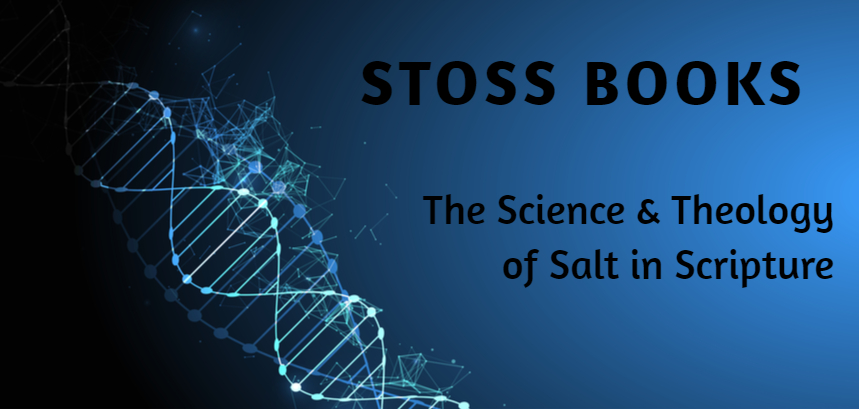 Image and Likeness of God
The Trinity: An Eternal and Unceasing Expression in Love
From all eternity, before anything was made, God magnified Himself, and the three divine Persons rejoiced in Their majesty and grandeur. God the Father magnified the unsearchable wisdom of His Son; God the Son magnified the bounteous goodness of the Holy [Spirit]; and God the Holy [Spirit] magnified the infinite power of the Eternal Father. This is shown in the revelations of St. Mechtilde, to whom Christ said: "If thou desirest to honor Me, praise and magnify Me in union with that most excellent glory wherewith the Father in His almighty power and the Holy Spirit in His loving-kindness have glorified Me from all eternity, in union with that supreme glory wherewith I in My unsearchable wisdom have glorified the Father and the Holy Spirit from all eternity, and wherewith the Holy Spirit in His ineffable goodness has magnified the Father and Me from all eternity."

[2]
Is creation itself an expression of God?
We know that all of creation was made Good. As was stated previously, one cannot express what one does not know, and everything God knows is of Himself, who is infinite Goodness. What does that tell us?
1.

All existence came into being by the expression of the Will of the Father, through the Son, and in the Holy Spirit. Take special note of God's words to St. Hildegard in the phrase used above: "whatever God expressed in a verbal way" in direct relation to creation, i.e.,

sending out

the Word in the Spirit;

2. Everything that was made, was made through the Son, and in the Holy Spirit;

3. The Son is begotten from all eternity (Ps 2:7, quote below), and;

4. From #2 and #3 above, we know that all of creation, from the point at which the Father said,

"Let It Be Done,"[14]

was meant to be unceasingly and fruitfully expressed by the Father, through the Word, and in the Holy Spirit—throughout all subsequent time.

5. From the time when Adam and Eve sinned through disobedience, creation was no longer good, such Goodness as would have been unceasingly expressed by the Father, through the Son, and in the Holy Spirit, had sin not occurred.
Here are a small number of examples contained in Scripture that will help us to understand God as eternally expressing in a verbal way:
1) "He said to me, 'You are my son, today I have begotten you'" (Ps. 2:7). In the eternal 'now' of God, the Father is eternally and fruitfully begetting the Son, which would encompass all of creation … in 'time';

2) "And this was why the Jews persecuted

Jesus

because he did this on the sabbath. But Jesus answered them, 'My Father is working still, and I am working'" (Jn. 5:16-17). As I said earlier,

working

, includes creating, is also

do

ing, and all doings are expressions;

3) "Jesus said to them, 'Truly, truly, I say to you, the Son can do nothing of his own accord, but only what he sees the Father doing; for whatever he does, that the Son does likewise. For the Father loves the

Son,

and shows him all that he himself is doing'" (Jn. 5:19-20). Hmm. There's a lot of doing/expressing going on in this verse;

4) "I can do nothing on my own authority; as I hear, I judge; and my judgment is just, because I seek not my own will but the will of him who sent me" (Jn. 5:30), and;

5) "No longer do I call you servants, for the

servant

does not know what his master is doing; but I have called you friends, for all that I have heard from my Father I have made known to you" (Jn. 15:15). Doing, hearing, and befriending are all ways of expressing.
Is the Body Part of Being in the Image & Likeness of God?
Likeness may be considered in the light of a preamble to image, inasmuch as it is something more general than image ... and, again, it may be considered as subsequent to image, inasmuch as it signifies a certain perfection of image. ... likeness regards things which are more common than the intellectual properties, wherein the image is properly to be seen. In this sense it is stated (QQ. 83, qu. 51) that "the spirit" (namely, the mind) without doubt was made to the image of God. "But the other parts of man," belonging to the soul's inferior faculties, or even to the body, "are in the opinion of some made to God's likeness." In the same sense "likeness" is said to belong to "the love of virtue:" for there is no virtue without love of virtue.

[15]
Each person has in himself two callings, the desire of fruit and the lust for vice. How? By the desire of fruit he is called toward life, and by the lust for vice he is called toward death. In the desire of fruit a person wishes to do good, and says to himself, "Do good works!"…But in the lust for vice, a person wants to do evil, and says to himself, "Do the work of your own pleasure!"

[17]
As Rev. Fr. Michael Gaitley tells us,
Heaven is our participation in the very life and love of the Most Holy Trinity. Therefore, we will not simply be 'watching the game.' We will be playing in it — or, as C.S. Lewis puts it, we'll be in the 'Great Dance' with God, and with one another (C.S. Lewis,

Perelandra

, (London: HarperCollins, 2005), pp. 271-279). This

dance [emphasis SML]

is similar to the action of the Holy Spirit within the Trinity. The Father twirls his Son out to arm's length, and then, overcome by the Son's Spirit of Truth and goodness, pulls the Son close to him in an embrace of Love. The point is this; we'll literally be part of the action.

[22]
Gaitley goes on to write,
Creation was a freely chosen overflow of love marked by, we might say again, a kind of playfulness. It really does seem like that moment of the dance, the moment of "twirling out." It also reminds us of that brief moment of the loving gaze, that moment to take the other in with one's eyes in a new light and, as it were, "from a distance." I wonder if part of the reason why God the Father created in the first place was to take a "step back" to admire the beauty of the Word in a new light, namely, in creatures. For all creatures are created according to the pattern of the Word, and it's the Word's reflection in creatures that causes the Father to gaze so lovingly upon them.

[23]
Man is in the
likeness
of God as a direct result of being given a body (a scriptural mouth) through which he is able to both exhale (send out) and inhale (take in) living water, i.e., the ebb-and-flow of the Holy Spirit. The intellect of the soul uses the cranial brain (that part of the mouth of man that corresponds to the intellect) to both send out and take in the spirit of Truth. God gives the human body a human heart of flesh as that part of the human mouth through which the good or bad overflow of the inner heart (the spirit within the spiritual soul) can be sent out — can be fruitful if the Holy Spirit dwells in that spirit/inner heart.
Thus God is Three Persons, eternal before all ages; and the assumption of the flesh by the Son did not occur before the beginning of the world, but at the preordained time near the end of times when God sent His Son. And when the Son became incarnate and the virginal flower blossomed in her intact virginity, God was still in Three Persons and willed to be so invoked; and therefore, no Person was added to the ineffable Trinity, but the Son of God simply assumed flesh. Hence also these Three Persons are one God in Divinity. And whoever does not believe this will be cast out of the Kingdom of God, for he tears himself away from the wholeness of Divinity in faith. [Hildegard of Bingen, Hildegard of Bingen: Scivias, ed. Bernard McGinn, trans. Columba Hart and Jane Bishop, The Classics of Western Spirituality (New York; Mahwah, NJ: Paulist Press, 1990), 419].
1. Explaining the different beasts in a vision, God informed St. Hildegard, "Another beast was a sallow horse. This signifies the course of time, which will bring forth people who are playful in the flood of sin and who leap across the performance of good virtues with the quickness of their own pleasures....Another beast was a black pig. This signifies the course of time when rulers will bring the great blackness of sadness. These rulers will envelop themselves in the mud of uncleanness. They will not esteem the divine law but will have the contrariness of fornicators and of others of similar evils. They will bring about many schisms in the holiness of the divine precepts."

[36]
2.

"Sometimes also impurity against the person of his neighbor, by which he becomes a brute beast full of stench."

[37]

3.

"Their innocence lost, the flesh rebelled against the spirit and they became filthy beasts;"

[38]

4.

"See that some of these fruits are the food of beasts who live impurely, using their body and their mind like a swine who wallows in mud, for in the same way they wallow in the mire of sensuality. Oh, ugly soul, where have you left your dignity? You were made sister to the angels, and now you are become a brute beast. To such misery come sinners, notwithstanding that they are sustained by Me, who am Supreme Purity, notwithstanding that the very devils, whose friends and servants they have become, cannot endure the sight of such filthy actions."

[39]



5.

"But let there be right faith and pure love…between husband and wife lest their seed be polluted by the Devil's art…because they are biting and tearing each other to pieces and sowing their seed inhumanely with the wantoness of beasts."

[40]



6.

"Jesus came across a fig tree. As he was feeling hungry, Jesus decided to attempt to forage in the tree for some fruit. When he found the fig tree to be barren, he cursed it, saying 'May no one ever eat fruit from you again' (Mark 11:14). After his cleansing of the Temple, Jesus and the disciples passed by the fig tree and saw that it was now withered to its roots (Mark 11:20). At first glance, these actions seem rather strange. Why would Jesus be so intolerant of an everyday fig tree, guilty of nothing more than not bearing fruit out of season? ... Scholars are unanimous in determining this episode as an

acted

prophecy of judgment against the Temple

[

all emphasis SML

]. [See for example, Keener, C.S. A Commentary on the Gospel of Matthew] .... As well as symbolizing the Temple, the fig tree was a metaphor for the Jews living in the land of Palestine who failed to recognize their Messiah and

bear the fruit

of Christian faith. It was the Temple, along with the Jewish people living in Judea that would wither away.... However this extract from (Jeremiah [

8:12–13

]) contains a further illuminating insight—it explicitly states that as a result of this

non-productivity

, the nation would meet the fate of

destruction

. If Jesus was alluding to this passage in Jeremiah by performing his acted parable, then it would have been abundantly clear that he was symbolizing the future destruction of the Temple along with the rest of Jerusalem. As a result of the Jewish people's rejection of Jesus, the Temple would be destroyed and the Jewish nation would no longer have a homeland in Palestine."

[41] Later, we will provide another example of destruction directly as a consequence of unfruitfulness.

7.

In James Chapter 2 we read, "What does it profit, my brethren, if a man says he has faith but has not works? Can his faith save him" (v. 14)? "So faith by itself, if it has no works, is dead" (v. 17). As James also tells us, "For as the body apart from the spirit is dead, so faith apart from works is dead" (v. 26) and, "You believe that God is one; you do well. Even the demons believe — and shudder" (v. 19). Is faith alone sufficient? John tells us, "

He who believes in the Son has eternal life

;

he who does not obey the Son shall not see life, but the wrath of God rests upon him

" (John 3:36). What John is saying is that

faith

without

works/expressions

leads to very bad consequences, i.e., "the wrath of God." If we believe that it is only faith that is required, then the first and second half of v.36 are in contradiction and, therefore, a lie.
I have described the dramatic changes in English birth rates and sexual mores from 1800-1980, which demonstrate the existence and impact of this connection, in my book,

The Long Sexual Revolution: English Women, Sex and Contraception 1800-1975

. This covers the transition from communal to individual control of fertility and the accompanying shifts from the relative sexual license of the Regency era to Victorian constraint, followed by the relaxation of sexual mores from the mid-twentieth century. In this article, I draw upon this research to argue how and why

this economic burden provided the major motivation for individual control of sexuality

[

emphasis – SML

] and for societal attempts to control the sexual activity of individuals.

[49]
This shift in the island's occupational patterns and in the traditional role of women affected fertility in a number of ways. First,

as women became providers

[

emphasis – SML

] they also assumed a greater decision-making role within the family. Their concerns regarding childbearing were therefore more likely to be taken into account. Second, as women became wage earners they tended to become

more conscious of the economic implications

[

emphasis – SML

] of having additional children, thus increasing their motivation to use contraception.

[50]
For a Jew this number was a fearful image. The Old Testament image that would immediately connect with Jews or Messianic Jews would be the fall of King Solomon, Israel's greatest ruler, as he led his people into apostasy .... a ruler and his empire is one and the same.

All the earliest Catholic Christian writers on the Apocalypse from St. Irenaeus Bishop of Lyon in the 2nd century down to St. Victorinus Bishop of Pettau martyred in AD 302 and Commodian in the 4th century, and Adreaeus in the 5th and St. Beatus in the 8th centuries connect Nero and/or Rome with the number of the Beast .... 666 is a trinity of 6s never to be a 7. Six is the number of man, especially as man in rebellion against God. Goliath was 6 cubits and a span (see 1 Samuel 17:4). King Nebuchadnezzar erected a statue to himself to be worshipped. It was 60 cubits high and 6 cubits across (Daniel 3:1). The answer of course i[s] 666: The number of the Beast. Then too, Caesar claimed to be God.

Can you find anywhere else in Scripture where the number 666 is mentioned?.... Hint: see 1 Kings 10:14 and 2 Chronicles 9:13. Answer: It is found only in these two places. Both passages record that King Solomon received 666 talents of gold in one year. Solomon is both a Biblical type for Christ and for the Beast. The number 666 marks both the height of his reign and the beginning of his fall away from God and into apostasy. Solomon falls from his position of favor with God as he breaks the three [l]aws of godly kingship as recorded in Deuteronomy 17:16-17: the law against multiplying gold (1 Kings 10:14-25); the law against multiplying horses (1 Kings 10: 26-29); and the law against multiplying wives (1 Kings 11:1-8). As I already mentioned, for a Jew the number 666 was a fearful sign of apostasy and the mark of both a king and his kingdom that had failed to image God and so had fallen to the image of Satan.

[53]
[The sins of Sodom were] "not simply [committed] with the sort of impurity and weakness to which you are all naturally inclined because of your weak nature ... No, these wretches not only do not restrain their weakness; they make it worse by committing that cursed unnatural sin. ... they do not recognize what miserable filth they are wallowing in. The stench reaches even up to me, supreme Purity, and is so hateful to me that for

this sin alone

[

emphasis SML

] five cities were struck down by my divine judgment. For my divine justice could no longer tolerate it, so despicable to me is this abominable sin."

[58]
In this manner [Satan] enticed them to defile themselves with the animals, so that the

image of God would be destroyed in man

[

emphasis SML

]. If the product of their unnatural union was of the human kind, they hated it, but if it had more of the form of an animal, they caressed it.
At that time men had forgotten God and acted more like animals than according to the will of God. Hence it came about that many loved animals more than people, so that women as well as men mixed with animals and had relations with them to such an extent that the image of God in them was almost completely destroyed. The whole human race was changed into monsters, and transformed so that in fact some men modeled their way of life and voice after the way of wild animals in their walking about, howling and life.
But after the earth was filled with such a perverse people, I Who Am could no longer tolerate this criminal outrage. I decided to destroy the people in the water, with the exception of the few who acknowledged me. (W. M. 253) Since I could no longer tolerate that kind of thing [SML], I drowned them in the Flood. (World and Man, 285).[60-B]
1. "So he set off and went to his father. But while he was still far off, his father saw him [the prodigal son] and was filled with compassion; he ran and put his arms around him and kissed him. Then the son said to him, 'Father, I have sinned against heaven and before you; I am no longer worthy to be called your son.' But the father said ... let us eat and celebrate; for this son of mine was dead and is alive again; he was lost and is found!' And they began to celebrate" (Lk 15:20-24). When Jesus tells us a parable, he is instructing us about the new Kingdom of God; the Kingdom he is bringing to those who accept it, and are baptized into New Life. When the prodigal son sinned and was unrepentant of his sins, he

died

(as do all unbaptized people—yes, I know there are extenuating circumstances that God takes into consideration).
2. "Therefore, if anyone is in Christ, the new creation has come: The old has gone, the new is here" (2 Corinthians 5:17)! From death comes

new

life, i.e., multiplication.
3. "Neither circumcision nor uncircumcision means anything; what counts is the new creation" (Gal 6:15).Baptism is the New Covenant circumcision.
4. "Create in me a clean heart, O God, and put a new and right spirit within me" (Ps 51:10).
5. Ezekiel 11:19, 18:31, and 36:26 all deal with our receiving a new heart and a new spirit. The word "create" can be accurately added to each passage. Whenever the word

new

is written in a passage, it automatically involves the fruitful actions (multiplication) of the Holy Spirit.