Mitochondrial Eve: Should Christians Be Worried Part II
STOSS Books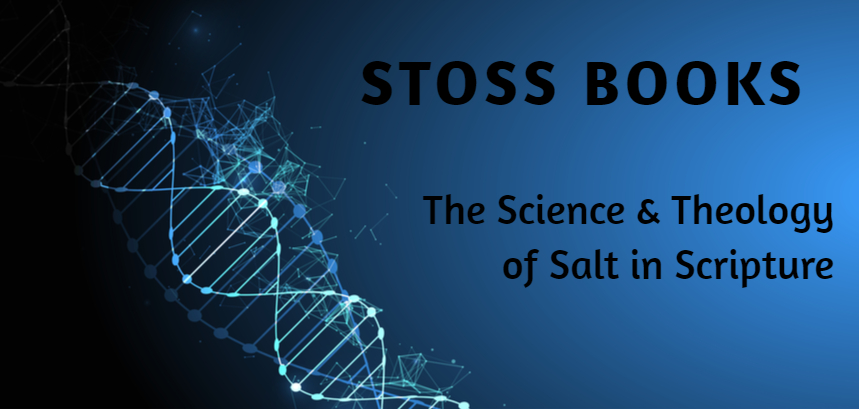 Results of Research and Implications for Bible Believers
1.

The very significant difference in the historical time ranges between the existence of Y-Adam and mtEve can make it seem as though the biblical Adam and Eve came from two different lineages.

2.

As a result of #1 above, the interpretation that Eve's creation from Adam's rib is merely symbolic, likely of a covenantal marriage.

3.

The erroneous interpretations of the research promote the belief that biblical Adam and Eve were not two particular persons, but likely representative of a small group of people located in a particular region of the world.

4.

It could be believed that Adam and Eve were real persons, but existed at different times and never even met each other.
When, however, there is question of another conjectural opinion, namely polygenism, the children of the Church by no means enjoy such liberty. For the faithful cannot embrace that opinion [emphasis mine] which maintains that either after Adam there existed on this earth true [rational] men who did not take their origin through natural generation from him as from the first parent of all, or that Adam represents a certain number of first parents. Now it is in no way apparent how such an opinion can be reconciled with that which the sources of revealed truth and the documents of the Teaching Authority of the Church propose with regard to original sin, which proceeds from a sin actually committed by an individual Adam and which, through generation, is passed on to all and is in everyone as his own [cf. Rom. 5:12-19; Conc. Trid., sess, 5, can. 1-4]. (#37)
Therefore, just as sin entered the world through one man, and death through sin, and in this way death came to all men, because all sinned …. Consequently, just as the result of one trespass

[not several trespasses, as would be the case if polygenism was correct-SML]

was condemnation for all men, so also the result of one act of righteousness was justification that brings life for all men. For just as through the disobedience of the one man the many were made sinners, so also through the obedience of the one man the many will be made righteous"

(Rom 5:11, 19), [and]

"For as in Adam all die, even so in Christ shall all be made alive (1 Cor. 15:22).
Serve the public interest in providing educational resources freely in the fields of scientific inquiry.

Principia Scientific International CIC

is about transparency and truth; the only publishing international science association shunning political advocacy and defending the

traditional scientific method

.
PSI's review process, i.e., 'PROM' (short for: 'peer-review in open media') works by PSI inviting and engaging independent third party input in the peer-review process.
Biomedical research papers are being published in which the abstract, the discussion section, and even the title contradict the content within the paper.

This is unlikely to be happening because the authors don't understand their own data. It's more likely that the authors are being pressured by their financial backers and the editorial staff of journals to reach conclusions that advance the prevailing narrative.

It's a well thought out deception that uses seemingly intellectual analysis to lead the undiscerning reader into believing the wrong conclusion. Skewing statistics is easy to accomplish simply by using the wrong statistical test, using a weak test when a stronger one should apply, or just about any other trick to misrepresent the data.

Medical journals have become financially dependent on their advertisers, which are almost exclusively the big pharmaceutical companies. With enough money, they can buy a scientific study that says what they want it to say.

Sometimes these studies are "ghost" written by people working for industry with credentialed unscrupulous scientists and doctors names misattributed as authors when in fact they did none of the writing.

The pharmaceutical industry uses its profits to control biomedical science at every level, from researchers to journal editors, to government regulatory agencies, and to the media who are supposed to interpret science for the public.

[15A]
Pressure is being placed on independent researchers by the journal editors and peer reviewers, many of whom have ties to Big Pharma. Valid studies, honestly reported, can be rejected for publication if they convey a message that threatens corporate profits. Many scientific authors know how difficult it is to get a paper through peer review at most "reputable" medical journals when the results are not in line with the official narrative.

Many biomedical scientists have become shills for the pharmaceutical companies. Rigging clinical trials the old-fashioned way is expensive, time-consuming, uncertain, and recent legislation makes it more difficult. Sometimes the truth emerges even if a study is designed to hide it. Even a study that is designed to fail might succeed when the inconvenient truths are stubborn enough.

It's easier to report the actual results and then tack on an abstract and a discussion section that convey the right message, regardless of the data in the main body of the article. This can then be used in the "citation bluff" fraud, that depends on people not carefully reading supposed supportive evidence, to perpetuate the false narrative.

Often the cited evidence in support of a particular narrative doesn't really support the narrative being advanced. In fact, the supposed supportive evidence can sometimes even completely contradict the narrative being pushed.

This is something to bear in mind the next time you get into an argument with someone demanding to see peer-reviewed evidence and rejecting any evidence that has not been peer-reviewed regardless of its merits.

Journals and the peer-review process have been corrupted by powerful vested interests.

[15C

]
Let's look at the
crisis of irreproducibility in science
:
It has been an open secret for some time that there is a crisis of irreproducibility of scientific studies in medicine and other fields. No less a figure than the [former] Director of the NIH, Dr. Francis Collins,

wrote that, "the checks and balances that once ensured scientific fidelity have been hobbled. This has compromised the ability of today's researchers to reproduce others' findings." For example, the National Association of Scholars reports, "In 2012 the biotechnology firm Amgen tried to reproduce 53 'landmark' studies in hematology and oncology, but could only replicate 6 (11%)."[15D] In 2015 an article was published in

Science

in which there was an attempt to replicate 100 studies from three well-known

psychology journals

[

emphasis SML

] in 2008.[15E] In the original studies, nearly all had produced statistically significant results, whereas in the study replications, only a little over a third produced similar significant results.[15F]
The Creation of Adam and Eve
And not without reason is the number six understood to be put for a year in the building up of the body of the Lord [within the womb], as a figure of which He said that He would raise up in three days the temple destroyed by the Jews. For they said, "Forty and six years was this temple in building [Jn. 2:19-21]." And six times forty-six makes two hundred and seventy-six. And this number of days completes nine months and six days…in that number of sixes the body of the Lord was perfected; which being destroyed by the suffering of death, He raised again on the third day. For "He spake this of the temple of His body," as is declared by the most clear and solid testimony of the Gospel; where He said, so shall the Son of man be three days and three nights in the heart of the earth [Augustine, On the Trinity, IV, 5, n. 9].
"Not God, for God has no beginning. Not Adam, made from the dust of the earth. Not Eve, drawn from Adam's body. Nor is [Mary] the Incarnate Word who already existed from all eternity and who was conceived, but is not really a "conception." Prior to their conception the children of Eve do not exist, hence they can more properly be called "conceptions"; and yet you, O Mary, differ from them too, because they are conceptions contaminated by original sin, whereas

you are the one and only Immaculate Conception [emphasis SML]

" [

St. Maximillian Kolbe,

Scritti di Massimiliano Kolbe

, Rome, 1997, #1318].
In 1854, the Blessed Virgin Mary proclaimed to St. Bernadette Soubirous:

"

I am

THE

[SML]

Immaculate Conception.

"

In the words of St. Maximilian, the Blessed Virgin is the Created Immaculate Conception, as the Holy Spirit is the Uncreated Immaculate Conception. In the words of St. Francis of Assisi, Mary is the Spouse of the Holy Spirit [Jonathan Fleischmann, "Who Are You, O Immaculate Conception?"

https://saintmaximiliankolbe.com/who-are-you-o-immaculate-conception/

].
The Church does not forbid that, in conformity with the present state of human sciences and sacred theology, research and discussions, on the part of men experienced in both fields, take place with regard to the doctrine of evolution, in as far as it inquires into the origin of the human body as coming from pre-existent and living matter

—

for the Catholic faith obliges us to hold that

rational human [emphasis SML

] souls are immediately created by God.

[18]
The Church is not saying this is the way it happened; it is simply saying that the possibility would not be contrary to any Church doctrine,
unlike theological polygenism
— or modern day theological gymnastic-like attempts to redefine what constitutes monogenism
.
Cited by Haskett: Pakendorf, Brigitte and Mark Stoneking.

"

Mitochondrial DNA and Human Evolution

"

Annual Review Genome Human Genetics

6 (2005): 165–83.
Cited by ScienceDaily

:

Yoav Politi, Liron Gal, Yossi Kalifa, Liat Ravid, Zvulun Elazar, Eli Arama. "

Paternal Mitochondrial Destruction after Fertilization Is Mediated by a Common Endocytic and Autophagic Pathway in Drosophila

.

"

Developmental Cell

, 2014; 29 (3): 305 DOI:

10.1016/j.devcel.2014.04.005.
Cited by Callaway:

Poznik, G. D.

et al

.

Science

341

,

562

–

565

(

2013

).
Cited by Callaway: Francalacci, P. et al. Science 341, 565–569 (2013).
[15B].
Lev Facher
, "More than two-thirds of Congress cashed a pharma campaign check in 2020, new STAT analysis shows,"
STAT
, https://www.statnews.com/feature/prescription-politics/federal-full-data-set/, June 9, 2021 (accessed 04/16/2022).
Source Cited

by PSI: The Expose,

https://dailyexpose.uk/2022/04/13/jive-talking-journals-why-the-conclusions-sometimes-dont-match-the-data-in-scientific-papers/.