Mitochondrial Eve: Should Christians be Worried? – Part I
STOSS Books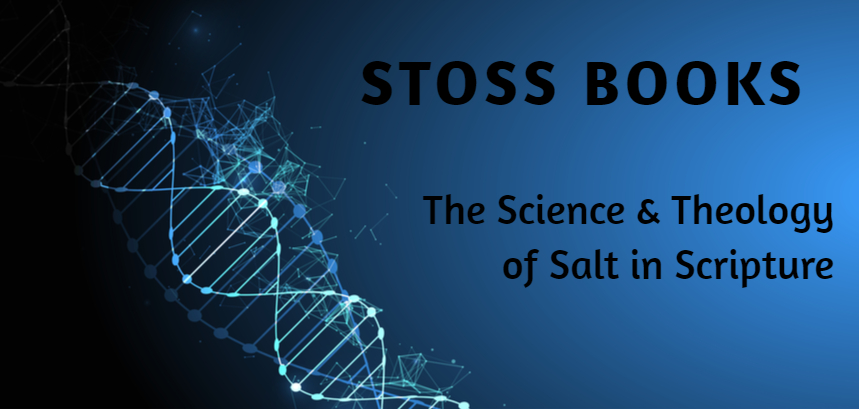 Is the Creation of Eve Meant to be Interpreted as Historically Accurate?
Against the background of contemporary mentality, accustomed—through analysis of the subconscious — to connecting sexual contents with the world of dreams, that sleep may bring forth a particular association. However, the Bible narrative seems to go beyond the dimension of man's subconscious. If we admit, moreover, a significant difference of vocabulary, we can conclude that the man ('adam) falls into that 'sleep' in order to wake up 'male' and 'female' [emphasis mine]. In Genesis 2:23, we come across the distinction is-'issah [male and female – JP II] for the first time.[6]
In biblical language this [i.e., bone of my bones and flesh of my flesh] is a definition of consanguinity or descent from the same lineage (cf. Gn 29:14). The woman belongs to the same species as the man, different from the other living beings [e.g. hominins

—

SML] created before. In biblical anthropology, the term 'bones' expresses a very important element of the body [as in, Eve's body

—

SML

]. Since for the Jews there was no precise distinction between 'body' and 'soul' (the body was considered an exterior manifestation of the personality), 'bones' meant simply, by synecdoche, the human 'being' …. Bone of my bones can therefore be understood in the relational sense, as 'being of my being,' 'Flesh of my flesh' means that, though she has different physical characteristics, the woman has the same personality [

the word "personality" is used in a philosophical sense, as in body and soul … the human person

—

SML

] as the man possesses.

[7]
Passage I

—

"For he who sanctifies [

Jesus

—

SML

] and those who are sanctified [

all the descendants of Adam, the father of humanity

—

SML] have all one origin" (Hebrews 2:11). Incidentally, this passage and the one that follows, provides us with a hint as to why it was important for Eve to have been "taken out" of Adam. God intended "original innocence" to be transmitted to all man via the begetting of the genetic family of man. In order to redeem the entire human family, Jesus had to become a member of that same single genetic family, so that he could redeem and purify us … throughout the entire human family. I could go much deeper, but this blog is not the place to do so.
Passage II

—

"And he made from one [

Adam

] every nation of men to live on all the face of the earth" (Acts 17:26).

[10]
Passage III

—

"Wisdom protected the first-formed father of the world, when he alone had been created" (Wis. 10:1). Adam is the father of all rational humans, which would include Eve. Technically, however, Adam would

not

be considered a literal father to Eve because she was not conceived by Adam through a conjugal act, but formed from his donated DNA.

[11] Note: in Part II, this fact will play a large part in helping us to understand why the first man and woman had no parents from which they descended.
1) Satan tempted Jesus to turn stones into bread. Satan is evil, but he is not stupid. He would not tempt him this way unless he knew Jesus could do it (Lk. 4:3, Mt. 4:3);
2) God turned dust into gnats (Ex. 8:16-17);
3) God could turn stones into children of Abraham, i.e. members of the Chosen nation (Mt. 3:9, Lk. 3:8);
4) The rebuilt Temple (Jesus' body, per John 2:19-21) is referred to as the

cornerstone

(same material, but a much larger version of dust) of the Temple (1 Pt. 2:6);
5) Come to him, to that living stone, rejected by men but in God's sight chosen and precious; and like

living stones

be yourselves built into a spiritual house, to be a holy priesthood, to offer spiritual sacrifices acceptable to God through Jesus Christ (1 Pt. 2:4-5);
6) Multiple linkages made between man and mud / clay (e.g., Is. 64:8; Job 10:9, 33:6; Rom 9:21; Jn 9:11; and many more); and,
7) In Rev. 2:12-17, we read about the church at Pergamum. The people of this church are told, "To him who conquers I will give some of the hidden manna, and I will give him a white stone, with a new name written on the stone which no one knows except him who receives it." So, what was it that the Spirit wanted this particular church to conquer? Interestingly, none of the other churches were promised a white stone if they conquered their sinfulness. The sin of the church at Pergamum was fornication, both of the flesh and of the spirit. We know this because of the reference to the "teaching of Balaam, who taught Balak." In order to make God angry with the Israelites, Balaam taught Balak to place stumbling blocks (I am assuming the symbolic stumbling "blocks: were also stone / dust) before them. So Balak employed some of the most beautiful women in his kingdom to lure the men into unclean fleshly and spiritual acts, i.e., sexual intercourse and idolatry

[27]

(which is considered as an

adulterous relationship

against God's covenant with Israel) The stumbling blocks were the DNA / salt / dust /stone bodies of beautiful and desirous women. This is why the Spirit informs them of the white stone. He is telling

them,

if the men conquer their "lust of the flesh" (impure stone / dust), then, at the resurrection, their bodies will be raised from the dead, be glorified, and become as pure as snow (as clean as a white stone).

[28]
Journal Source: F. Sarmiento, J. Mrazek, W. B. Whitman. "Genome-scale analysis of gene function in the hydrogenotrophic methanogenic archaeon Methanococcus maripaludis." Proceedings of the National Academy of Sciences, 2013; DOI: 10.1073/pnas.1220225110.